Spider-Man: No Way Home can't help but be a hit.
Sony/Marvel is virtually guaranteed a huge world-wide hit with Spider-Man: No Way Home this coming December. Spidey racked up an all- time record of 355.5 global million views in its first 24 hours, blowing away the previous record holder, Disney/Marvel's Avengers: Endgame, which drove 289M views. Just wow.
The official trailer for Marvel's highly anticipated Spider-Man: No Way Home is finally here. The trailer leaked Sunday night leak on social media. Director Watts joked about it in an Inception-like post on Twitter.
No Way Home is going where no other film in the webslinging franchise has ever gone, bringing the multiverse to live action. Plus it interweaves with the Disney/MCU's grand phase 4 plan they've been laying out in the Disney+ series WandaVision and Loki.
From what we've seen in the trailer, Tom Holland's Peter Parker asks Benedict Cumberbatch's Doctor Strange to cast a spell: Let the entire world forget that Parker is Spider-Man – but the spell goes sideways and Strange's tampering of space and time leads to bending buildings and flipping trains and mass chaos. And the comeback of Alfred Molina's villain Doc Ock from the Tobey Maguire movie. Speaking of Maguire, it's been long rumored in the fan-sphere that his Peter Parker is expected to make a cameo in the new movie. Jamie Foxx's Electro, and Willem Dafoe's Green Goblin will also appear. Zendaya will reprise her role as MJ, Jacob Batalon is back as Ned Leeds, Marisa Tomei as Aunt May, Benedict Wong as Wong, and Jon Favreau as Happy Hogan.
Jon Watts returns to direct his third installment in the Holland series.
Despite his six decade history in cinema, Spider-Man is bigger than ever. Beyond Holland appearing as the character in several Marvel movies. Fans and critics alike made the animated Spider-Man: Into the Spider-verse a massive hit.
Tom Holland does as many of his own stunts as he can and as many as he is legally allowed to do. This is because the studio needs to have insurance on all the actors, or he would likely do more. Holland is also a trained dancer and gymnast, so athletic things come naturally to him. CBR compiled a list of Marvel actors who perform their own stunts. Here's a video that brings some of Holland's best together with BTS footage:
Spider-Man: No Way Home opens exclusively in movie theaters on December17.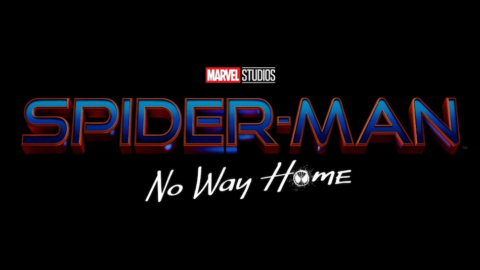 -30-

David Raiklen
David Raiklen wrote, directed and scored his first film at age 9. He began studying keyboard and composing at age 5. He attended, then taught at UCLA, USC and CalArts. Among his teachers are John Williams and Mel Powel.
He has worked for Fox, Disney and Sprint. David has received numerous awards for his work, including the 2004 American Music Center Award. Dr. Raiklen has composed music and sound design for theater (Death and the Maiden), dance (Russian Ballet), television (Sing Me a Story), cell phone (Spacey Movie), museums (Museum of Tolerance), concert (Violin Sonata ), and film (Appalachian Trail).
His compositions have been performed at the Hollywood Bowl and the first Disney Hall. David Raiken is also host of a successful radio program, Classical Fan Club.