On the eve of the debut of the latest CBS All Access Star Trek series, Star Trek: Picard, series star Sir Patrick Stewart took time to appear on ABC's The View to not only talk about the new series, and returning to the character after 18 years, but to formally invite The View host Whoopi Goldberg into the second season of the series, reprising her popular role as Guinan.
Whoopi agreed during the emotional moment, much to the pleasure of the studio audience and her fellow View hosts. She has admitted, on several occasions, that Star Trek was one of the best experiences of her career.
Goldberg first appeared as the character in the premiere of the second season episode of Star Trek: The Next Generation, "The Child". Guinan, a member of the long living race known as the El-Aurian, was the bartender of the Enterprise's social area, Ten Forward. She quickly became a favorite of the series, and was featured in 29 episodes of the seven season run, plus the feature films Star Trek: Generations and Star Trek: Nemesis, giving support and sage advice to members of the crew, including Captain Jean-Luc Picard. Guinan was also one of the last characters created by Star Trek creator Gene Roddenberry.
While we won't see Goldberg return as Guinan until 2021, she will be joining fellow Star Trek alums who will also make appearances in the series, including Brent Spiner (Data), Jonathan Frakes (William Riker), Marina Sirtis (Deanna Troi-Riker), Jeri Ryan (Seven of Nine), and Jonathan DelArco (Hugh)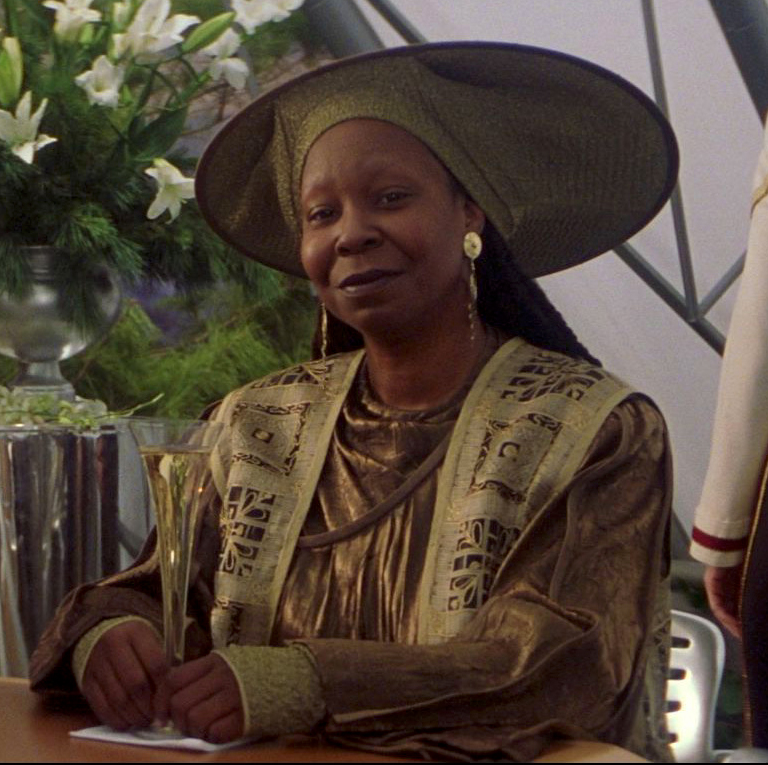 We have no idea if John DeLancie would return as Q, but a reunion between the two characters would be nice. Unless you're Q, that is.
In addition to reprising her role as Guinan, Goldberg will be appearing in another CBS All Access series as Mother Abigail in a series adaptation of Stephen King's The Stand
Renewed for a second season last month, the first season of Star Trek: Picard debuts Thursday on CBS All Access in the United States. Amazon Prime will have the series available for the rest of the world.
Make It So.
-30-