Stargirl follows High School sophomore Courtney Whitmore who inspires an unlikely group of young heroes to stop the villains of the past. This new DC Universe series reimagines Stargirl and the very first superhero team, the Justice Society of America, in a fun, exciting and unpredictable series premiering in 2020, produced by Warner Bros. Television, Mad Ghost Productions and Berlanti Productions.
Courtney Whitmore (Stargirl) starts with an advantage. She's born into a family of superheros, so she knows how all this works. In this trailer, we see the death of Star Man. He is powerful, but mortal in every other sense.
Courtney's mom remarries and they move to a new town – it's then that the crate holding Star Man's original Cosmic Staff enters the scene, and Courtney, consumed by curiosity, goes to the shed to find out exactly what's in the crate. The Cosmic Staff chooses her to be a new champion of justice.
DC Universe has been bringing us some amazing live action TV series based on DC properties. It started with Titans, whose second season recently finished, to Doom Patrol, with season two available on both DC Universe and HBO Max, and although DC Universe cancelled Swamp Thing, many have enjoyed it's only season. Now a new hero is joining the DC Universe lineup, Stargirl. Unlike the aforementioned series, though, you'll be able to catch the series on the CW.
Originally appearing in the mini-series Stars and S.T.R.I.P.E, Courtney Whitmore is the step daughter of Pat Dugan, who was the sidekick of Sylvester Pemberton, aka the Star Spangled Kid. She found the costume of the late Pemberton, and began her crime fighting career as the new Star Spangled Kid, mostly to annoy Dugan, whom she resented for marrying her mother and moving the family from Los Angeles to Blue Valley, Nebraska. Courtney and Dugan made amends and fought crime together, with Dugan in a robot suit called S.T.R.I.P.E. They later joined The Justice Society Of America, whereupon she obtained the cosmic staff of Starman, Jack Knight, and changed her name to Stargirl. The character appeared in episodes of the Justice League animated series, and in episodes of Smallville as well as Legends Of Tomorrow.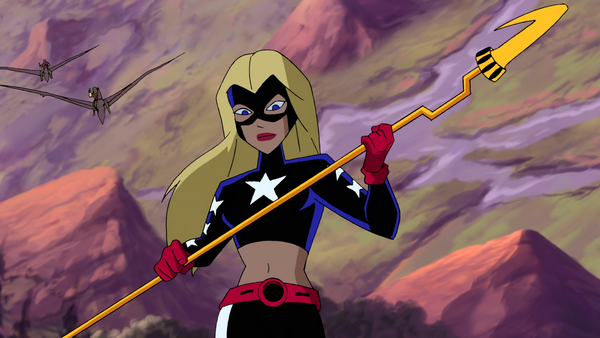 This new series stars Brec Bassinger (47 Meters Down: Uncaged) as Courtney Whitmore/Stargirl and Luke Wilson (ZombieLand: Double Tap) as her stepfather Pat Dugan, AKA Stripsey/S.T.R.I.P.E. Amy Smart (Justified) plays Courtney's mother Barbara Whitmore, and Trae Romano plays Mike Dugan, Pat's son and Courtney's step brother.
Starring as members of the Justice Society of America (though from the looks of the trailer, possibly only appearance) are Joel McHale (Community) as Sylvester Pemberton/Starman (instead of Jack Knight or his father), Lou Ferigno (The Incredible Hulk tv series) as Rex Tyler/Hourman, Brian Stapf (House Of Cards) as Ted Grant/Wildcat, and Henry Thomas (E.T. The Extra Terrestrial) as Dr. Charles McNider/Doctor Mid-Nite.
A few JSA villains from the Injustice Society will also be appearing in the series, Joy Ormanski (Santa Clarita Diet) as Paula Brooks/The Huntress, Neil Hopkins (Lost) as Lawrence "Crusher" Crock/The Sportsmaster, and Nelson Lee (Disney's live action Mulan) as Dragon King. Meg DeLacy (The Fosters) will be appearing as Stargirl nemesis Cindy Burman aka Shiv, the Dragon King's daughter. Also appearing in the series in undisclosed roles will be Anjelika Washington, Yvette Monreal, Christopher James Baker, Jake Austin Walker, Neil Jackson, Hina Khan, and newcomer Hunter Sansone.
Stargirl creator Geoff Johns (who created the character in honor of his late sister) serves as an executive producer along with Sarah Shechter and Greg ("Move your head!") Berlanti. In fact, when Johns first wrote the original mini-series for DC, he had written Pat Dugan with Luke Wilson in mind to play the character. Pinar Toprak, who composed the score for Captain Marvel, will be composing the music for the series.
While the only release date we have is "Second quarter of 2020", the series will make it's debut first on DC Universe (commercial free), and then air on the CW the next day. The day after that, it will be available on the CW free streaming services.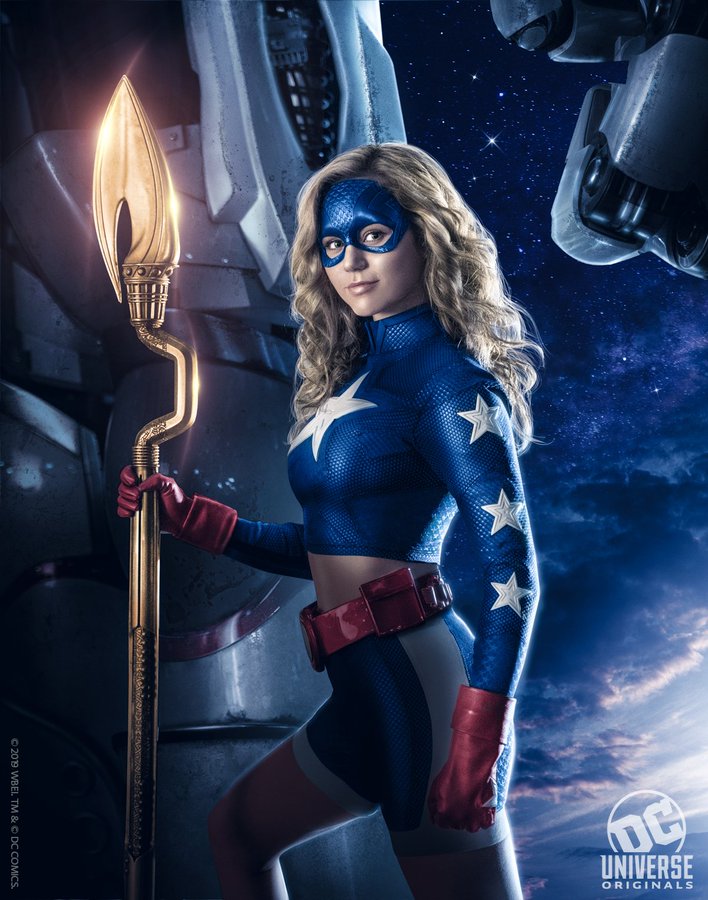 -30-
SCIFI Radio Staff
SCIFI.radio is listener supported sci-fi geek culture radio, and operates almost exclusively via the generous contributions of our fans via our Patreon campaign. If you like, you can also use our tip jar and send us a little something to help support the many fine creatives that make this station possible.