The electronica group Daft Punk, one of the most popular and influential bands of the past 30 years, have announced the end of their journey in a new video entitled Epilogue posted this morning (Monday, February 22, 2021). The pair's long-time publicist Kathryn Frazier confirmed the split to Variety, but declined to provide further details.
The eight-minute clip features Thomas Bangalter and Guy-Manuel de Homem-Christo, in their famed personnae of the silver and gold masked robots, walking in an endless, featureless flat desert. As they face each other, the silver robot removes his jacket to reveal an energy pack on his back. The gold robot touches a button on the pack, and a countdown commences as the silver robot walks away. As the countdown completes, the silver robot explodes in dramatic fashion.
The scene cuts to a sunset – or possibly a sunrise, we can't tell – and we hear a choral version of the group's song Touch.
The song is from the duo's 2013 Random Access Memories, which also features the global hit single Get Lucky. The album won the Grammy Award for Best Album the following year.
Daft Punk has been emblematic of sci-fi fandom for decades, with their refusal to accept either the established norms of the either the music industry or public expectation.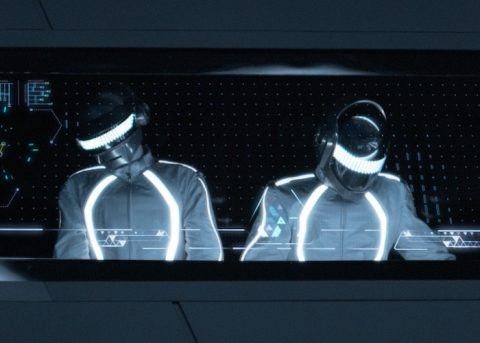 Their star power, as far as sci-fi fandom goes, is clearly illustrated by their appearance as themselves in 2010's TRON: Legacy, a film for which they also wrote the score, a first for the duo. The helmets have been iconic in both fandom, with cosplayers, and with the DIY maker crowd, who have had a fascination with recreating the iconic headwear:
It just doesn't seem very likely to us that they'll stop making music after all this time. Perhaps they'll continue under different names. Perhaps they'll create something entirely new. Either way, beyond this epilogue video, they haven't said a word.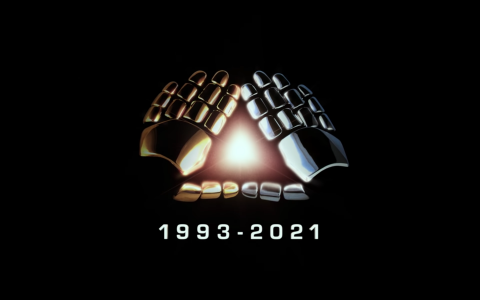 -30-

SCIFI Radio Staff
SCIFI.radio is listener supported sci-fi geek culture radio, and operates almost exclusively via the generous contributions of our fans via our Patreon campaign. If you like, you can also use our tip jar and send us a little something to help support the many fine creatives that make this station possible.