Sony Pictures brought us Spider-Man: Into the Spider-Verse with its mind-bending, groundbreaking animation in 2019, and now the new trailer for Spider-Man: Across the Spider-verse (Part One) is here!
Unlike the newly released Dune, the fact that it's part one of two wasn't a tomato surprise at the end of the film. Sony, at least, has the decency to tell us this up front.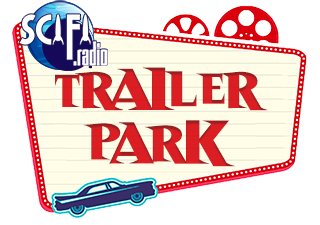 The new Spider-Man animated movie picks up right where the last Spider-Verse movie left off: with Miles (Shameik Moore) lying in bed listening to some tunes, before a portal to Gwen Stacy (Hailee Steinfeld) and her universe opens overhead.
This First Look trailer has Miles bouncing across multiple animated universes in a variety of art styles as he dukes it out with Spider-Man 2099 (Oscar Isaac, who voiced the character in the post-credit scene of the first movie.) It's pretty obvious that Spider-Man 2099 may be in control of the same technology that Gwen used to access Miles' universe, as the Spider-Man of the future leaps out of one of the hex portals to attack Miles. There is something serious going on, and there's a lot of subtext to this that we're obviously not being shown yet.
-30-

SCIFI Radio Staff
SCIFI.radio is listener supported sci-fi geek culture radio, and operates almost exclusively via the generous contributions of our fans via our Patreon campaign. If you like, you can also use our tip jar and send us a little something to help support the many fine creatives that make this station possible.