Marvel Studios dishes up more Avengers goodness with the brand new teaser trailer for Black Widow, starring Scarlett Johannson. Frankly, it's about damned time.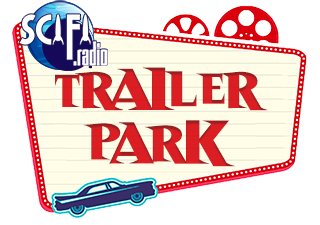 In this teaser, Natasha Romanoff (Scarlett Johannson) reunites with her sister Yelena Belova (played by Florence Pugh), and her ex-husband Alexei Shostakov, AKA the Russian answer to Captain America, the Red Guardian.
The film is set between the events of Avengers: Civil War and Avengers: Infinity War. The family is as back together as a disfunctional one such as theirs can be, and they're all on a mission to clean up some "unfinished business". That busines entails some pretty wild action scenes, including one in which Black Widow appears to be calmly skydiving without a parachute, while enemy combatants are trying to shoot her with automatic weapons while they themselves are also skydiving. In the real world, their chances of actually hitting their target under such circumstances are pretty much zero anyway, but it makes for an exciting visual.
We'd love to believe that the #WeWantWidow fan movement had an affect on this. Back in 2015, when Avengers: Age of Ulton came out and we saw Black Widow come roaring out of that drop ship on her motorcycle, we thought the character had finally arrived – but then the merchandising released a toy not with the action figure of Scarlett Johannson in her hero duds, but one of Chris Evans in his.
HUGE. MISTAKE.
The backlash from this was both epic, and historic. The #WeWantWidow movement was born, and flash mobs of Black Widow cosplayers appeared in 17 cities all over the world on June 6, 2015. The fans had spoken, as loudly and clearly as fandom ever does. This was pre-Captain Marvel, pre-Guardians of the Galaxy, pre-Wonder Woman, and the studios and their marketing divisions hadn't yet figured out that female superheroes could actually be something that everybody – not just women – would want to see.
Apparently, this worked. Five years is about the right time frame for there to be a mass fandom uprising, for even the most wooden-headed studio execs to take note, and then hire a producer and writer to begin developing it as a feature motion picture, and then produce the thing.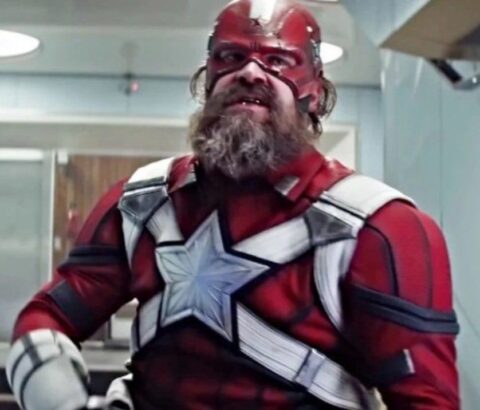 This is, by the way, the first time the Red Guardian has ever appeared on screen in a live action version, and he's played by David Harbour (who most recently appeared on the silver screen as the latest incarnation of Hell Boy). What powers does Red Guardian have? We have no idea. The powers of the six various incarnations of Red Guardian in the comics have ranged from none to mutation enhanced to technological. We don't know which version screenwriter Ned Benson drew from for this movie, if any one of them in specific.
Black Widow stars Scarlett Johannson, Florence Pugh, David Harbour, and Robert Downey Jr. makes an appearance as Tony Stark as well. It's directed by Cate Shortland, and it's expected out by May 1, 2020.
-30-

SCIFI Radio Staff
SCIFI.radio is listener supported sci-fi geek culture radio, and operates almost exclusively via the generous contributions of our fans via our Patreon campaign. If you like, you can also use our tip jar and send us a little something to help support the many fine creatives that make this station possible.