I have to admit, I enjoyed the first Angry Birds movie, even tweeted that I liked the film, and in turn John Cohen, the producer, liked my tweet. Then again, I've openly admitted, on air, that I enjoyed Howard The Duck when it was released in theaters in 1986. I'm just odd that way. Well, now, Red and the gang are back in a follow up to the 2016 film.
The villain of the film was first introduced in this teaser released back in February.
Now, most recently, the international trailer is released, and the trailer shows that Bird and Pig must work together in order to stop this new threat.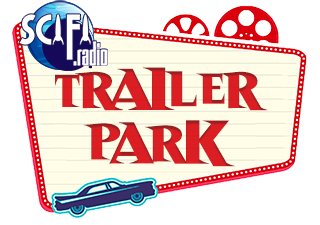 The flightless angry birds and the scheming green piggies take their beef to the next level in The Angry Birds Movie 2! When a new threat emerges that puts both Bird and Pig Island in danger, Red (Jason Sudeikis), Chuck (Josh Gad), Bomb (Danny McBride), and Mighty Eagle (Peter Dinklage) recruit Chuck's sister Silver (Rachel Bloom) and team up with pigs Leonard (Bill Hader), his assistant Courtney (Awkwafina), and techpig Garry (Sterling K. Brown) to forge an unsteady truce and form an unlikely superteam to save their homes.
The original voice cast from the first film are all returning, including Peter Dinklage voicing Mighty Eagle, and are joined by Leslie Jones, who will be voicing the films bad guy … er … bird, Zeta. Why Zeta is causing problems to both the pigs and the birds, and not just simply move? I don't know. Then again, it would be an awfully short movie if she did.
There still isn't much to go on in the trailer, though there's plenty of slapstick, some low brow humor, and the like. I've admitted at not being too sure about the first film when it was first announced. That film had a budget of approximately $73 million, and would go on to gross $352 million worldwide. Could lightning strike twice? I'm not sure, but I've been surprised before.
Peter Ackerman, screenwriter for Blue Sky Studio's Ice Age, has penned this sequel, with Thurop Van Orman and John Rice directing, and Heitor Pereira returning to provide the score. Sony Animation will release Angry Birds 2 on August 16, 2019, which coincidentally, is the tenth anniversary of the release of the original Angry Birds video game. We're sure that Sony will release more information about the film as we move closer to the release date.
Watch this space.
-30-

Gary DaBaum
Gary DaBaum, SCIFI.radio DJ, writer, and all around nice guy, can be heard on SCIFI.radio. He's also on Twitter: @GaryDaBaum.