Well, that is an interesting title, and an impressive trailer to boot.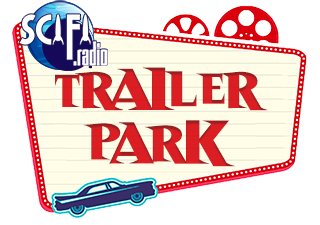 The Man Who Killed Hitler And Then The Bigfoot tells the story of Calvin Barr, a World War II veteran, who has carried a secret since the war. Calvin was the man who assassinated Adolph Hitler. Now, decades later, Calvin is called upon once again by the government for another top secret mission. Bigfoot has been living in the Canadian wilderness, carrying a deadly disease that's quickly spreading to the general population, and Calvin, using the same skills he learned during World War II, must kill the mythical creature, and save the world.
When reading the title, and the premise, you would expect a typical B-movie, tongue in cheek type film. As it turns out, this film is nowhere near that description. The film's main focus is not the genre aspect of the story, but the affects of aging to the character of Barr, and his coming to terms with his age.
Legendary actor Sam Elliott plays Calvin Barr who, despite his age, is able to stand on his own against a few local thugs. Aidan Quinn (Kili from The Hobbit films) plays Calvin during World War II, as we witness the moments leading up to Hitler's assassination. Caitlin Fitzgerald plays Maxine, Barr's love interest during the war. Larry Miller plays Ed, the local barber and friend to the elder Barr. Ron Livingston plays Flag Pin, the government agent who recruits Barr to hunt down Bigfoot. Robert D. Krzykowski makes his feature length directorial debut with this film. Academy Award winner Douglas Trumbull created the special effects for the film.
The film had it's world premiere last July at the Fantasia International Film Festival in Montreal. Since that premiere, it has been shown at other festivals on the circuit, and has met with approval from critics. It currently holds an 85% approval rating on Rotten Tomatoes.
While this film may not be a full genre film that we are used to reporting here on the SCIFI.radio website, the premise is quite interesting, not to mention having an impressive cast. We will get our chance to see this film soon. It's set to be released in select theaters, as well as on demand platforms on February 8, 2019. In the meantime, enjoy the trailer above, and the poster below.
Gary DaBaum, On Air Personality, Writer, and all around Nice Guy, wonders how soon after Rory Williams locked Hitler in the closet did he get killed by Calvin?
-30-

Gary DaBaum
Gary DaBaum, SCIFI.radio DJ, writer, and all around nice guy, can be heard on SCIFI.radio. He's also on Twitter: @GaryDaBaum.