Have you seen the final trailer for Jurassic World: Fallen Kingdom? It's very different from the first trailer, offering a look at a darker subplot in the fifth movie in the Jurassic Park series.
We know from the first trailer that a volcano threatens the island of Isla Nublar, where dinosaurs have been roaming wild and free since the events of Jurassic World. We know that Chris Pratt (Star-Lord in Avengers: Infinity War, Joshua Faraday in The Magnificent Seven reboot) is reprising his role as dinosaur trainer Owen Grady. We know Bryce Dallas Howard (Gwen Stacy in Spider-Man 3, Ranger Grace Meacham in Pete's Dragon) is back as Claire Dearing, "the former operations manager for the Jurassic World theme park and now a dinosaur-rights activist." But what we learn in the final trailer is more dangerous than volcanoes or dinosaurs.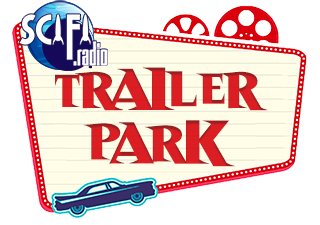 In the final trailer, Claire and Owen learn that the people who sent them to "rescue" the dinosaurs have ulterior motives. Money, as the song says, makes the world go around. Both the late John Hammond (played by Richard Attenborough in the first three movies) and his partner Benjamin Lockwood, played by James Cromwell (Dr. Zefram Cochrane in Star Trek: First Contact, Professor Robert Callaghan in Big Hero Six) genetically recreated dinosaurs with profit in mind, so it shouldn't come as a surprise that other people think that trained dinosaurs could be financially advantageous outside of a theme park. However, their methods and motives just might be unethical.
It was all a lie!
Will Owen rescue his beloved velociraptor Blue? Will Claire and Owen get back together? Will Benjamin Lockwood's granddaughter Maisie be eaten by one of her grandfather's dinosaurs? Watch Jurassic World: Fallen Kingdom, hitting theaters June 22, to find out.
-30-

Susan Macdonald
Susan Macdonald is the author of the children's book "R is for Renaissance Faire", as well as short stories in "Alternative Truths", "Swords and Sorceress #30", "Supernatural Colorado", "Barbarian Crowns", "Cat Tails""Under Western Stars", and "Knee-High Drummond and the Durango Kid". Her articles have appeared on SCIFI.radio's web site, in The Inquisitr, and in The Millington Star. She enjoys Renaissance Faires (see book above), science fiction conventions,  Highland Games, and Native American pow-wows.