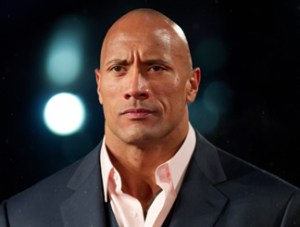 by Nur Hussein, staff writer
Black Adam to be brought to life by Dwayne Johnson in the title role.
For whatever reason, DC Comics decided that the world needs a new Shazam movie. Shazam, or the hero formerly known as DC's Captain Marvel, who had his named changed in 2011 as to not be confused with Marvel's Captain Marvel, is one of the oldest costumed superheroes.
Shazam is a superhero who is really a kid named Billy Batson, who was granted the ability to turn into an adult superhero by a wizard living in a subway tunnel. He is as old a character as Superman and once upon a time, he was even more popular than the Man of Steel. Though the property was owned by another comics company called Fawcett Comics, a lawsuit from DC comics led the character to cease publication in the 50's (citing that Shazam is too similar to Superman – by today's standards, this claim would be laughable), and then acquired by DC Comics and integrated into the DC continuity.
The new Captain Marvel movie doesn't have a production date yet, but DC/Warner has already roped in Darren Lemke to write a script, and Dwayne "The Rock" Johnson has been confirmed to play Shazam's arch-nemesis, Black Adam. Black Adam was an ancient Egyptian prince who was also granted the same powers as Shazam by the wizard, but he turned evil. Johnson has been teasing his involvement in the Shazam production for a while now, since this year's San Diego Comic-Con, and now we know he'll be playing the villain. The movie has been through a few years of development limbo, but it looks like DC/Warner actually wants to make it happen.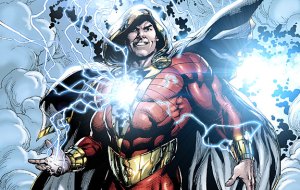 Nowadays Shazam isn't that much of a mainstream hero, but when Guardians of the Galaxy was announced, many people snickered at the idea of a second-stringer comic book movie. However, after earning $554 million for Marvel in box office receipts worldwide (so far), the only one laughing now is Marvel (all the way to the bank). Shazam might just do the same for DC Comics, if it can set the right tone and tell a great story.
This isn't the first production of a live-action Shazam movie. The character was first portrayed in a 12-part film serial in 1941 called Adventures of Captain Marvel, starring Tom Tyler. It had the honor of being the very first superhero film in history, produced by Republic Pictures.
The casting of Dwayne Johnson and the hiring of writer Darren Lemke means the movie is closer to being made, but we'll see how it unfolds in the days to come as it hasn't really been entirely green-lit yet. It is likely to be though, as DC/Warner looks like it wants to furiously pump out its own superhero movies in direct competition with Marvel's recent good fortune in making these kinds of films.
-30-
Nur Hussein
Nur is a tinkerer of programmable things, an apprentice in an ancient order of technomages. He enjoys fantasy, sci-fi, comic books, and Lego in his spare time. His favourite authors are Asimov and Tolkien. He also loves Celtic and American folk music. You can follow him on twitter: @nurhussein