Boo-Berry, Count Chocula, and Franken-Berry are back for Halloween, getting new looks from DC Comics' best for their return to store shelves this Fall. General Mills and DC Comics are partnering to give the Monsters a facelift, as four of DC's top artists will do the package art for the cereal line. DC Entertainment Co-Publisher and comics legend Jim Lee (Superman, Justice League) will take on Boo-Berry, Dave Johnson (Batman, Detective Comics) will do the work on Franken-Berry, and Terry and Rachel Dodson (Harley Quinn) will do the honors for Count Chocula. After having announced the news via press release, DC said the partnership came about due to the artists love for the Monsters cereals, and they jumped at the chance to redesign the characters.
"It's not Halloween without Monsters, and we hope everyone loves the new designs just as much as we do," Lee said.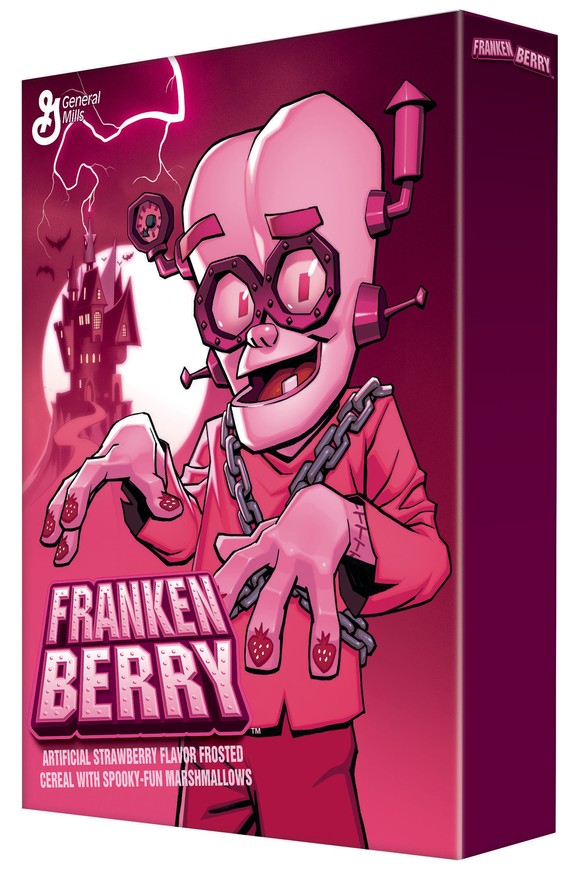 "The DC Comics artists' share our love for the Monster Cereals, so collaborating with them for this project was a natural fit," said Lauren Pradhan, Big G Cereals marketing manager.
In addition to the work on the Monsters on the front, DC artists Sholly Fisch (Action Comics, Scooby-Doo, Where Are You), Brent Schoonover (Adventures of Superman), and Dave McCaig (Batman, Green Lantern) also collaborated to add comic-strip adventures of the Monsters on the backs of the boxes.
Along with new looks, Monster cereal fans can also find the Monsters in their retro-style packaging again this year, and will only be available in retro packaging at Target stores. The retro-style boxes celebrate the history of the Monsters, featuring Count Chocula and Franken Berry from 1979 and Boo Berry from 1980. The retro boxes feature cut-out masks on the back of the box for those fans who want an instant Halloween costume.
Walmart will also be in on the fun by offering a digital game featuring the Monsters and General Mills' other beloved cereal characters. The game, available via a mobile app, is free to play and available on the family sizes of Honey Nut Cheerios, Lucky Charms, Cinnamon Toast Crunch and Cocoa Puffs, giving fans a fun new way to interact with the characters.
The new DC Comics-styled Monsters Cereals will be on shelves in time for the 2014 Halloween season, but will be made available at select retailers in the U.S. beginning in August, with full nationwide distribution by September. Limited quantities of Count Chocula and Franken Berry will also be sold by select retailers in Canada.
– 30 –
Michael Brown
Michael Brown is a comics nerd and a father who lives in small town Tennessee. When he's not making his players mad in his "Shadowrun" RPG or experimenting with new and inventive uses of duct tape on his children, you can find him checking out the latest comics and movies for SCIFI.radio!